Cold rooms, cold room doors and cooling installations
Hans van der Meijs B.V. specialises in cold rooms and almost all associated products. We stock a full range of products for delivery – new materials as well as used materials, which we are also able to build and install. This is usually done in the Netherlands and occasionally in other countries (for example Belgium, Germany and the United Kingdom). Our services are available for disassembly and collection of used cold rooms and parts.
Cold rooms for every application
Our stock of new and used materials is extensive, which enables us to supply and build all types and sizes of cold rooms and freezer rooms, with the option of combining used materials with new. We deliver our cold rooms mostly to companies in the flower business and the food sector – for example to flower auctions, nurseries and transhipment companies. These cold rooms are used for storage of flowers, vegetables, fruits, meat and fish. We help our clients from A to Z, and can take care of all additional work; from pouring a new concrete floor to installing cold rooms and freezer rooms.
Are you looking for a specialist that can disassemble and remove your cold room? We are one of the few companies in the Netherlands able to do this. We neatly and professionally disassemble your (cold room) panels. We leave the area swept clean. After that, we store the materials in our warehouse, so that we can customize and reuse them for our next project. Naturally, we disconnect and disassemble the existing cooling systems according to STEK standards.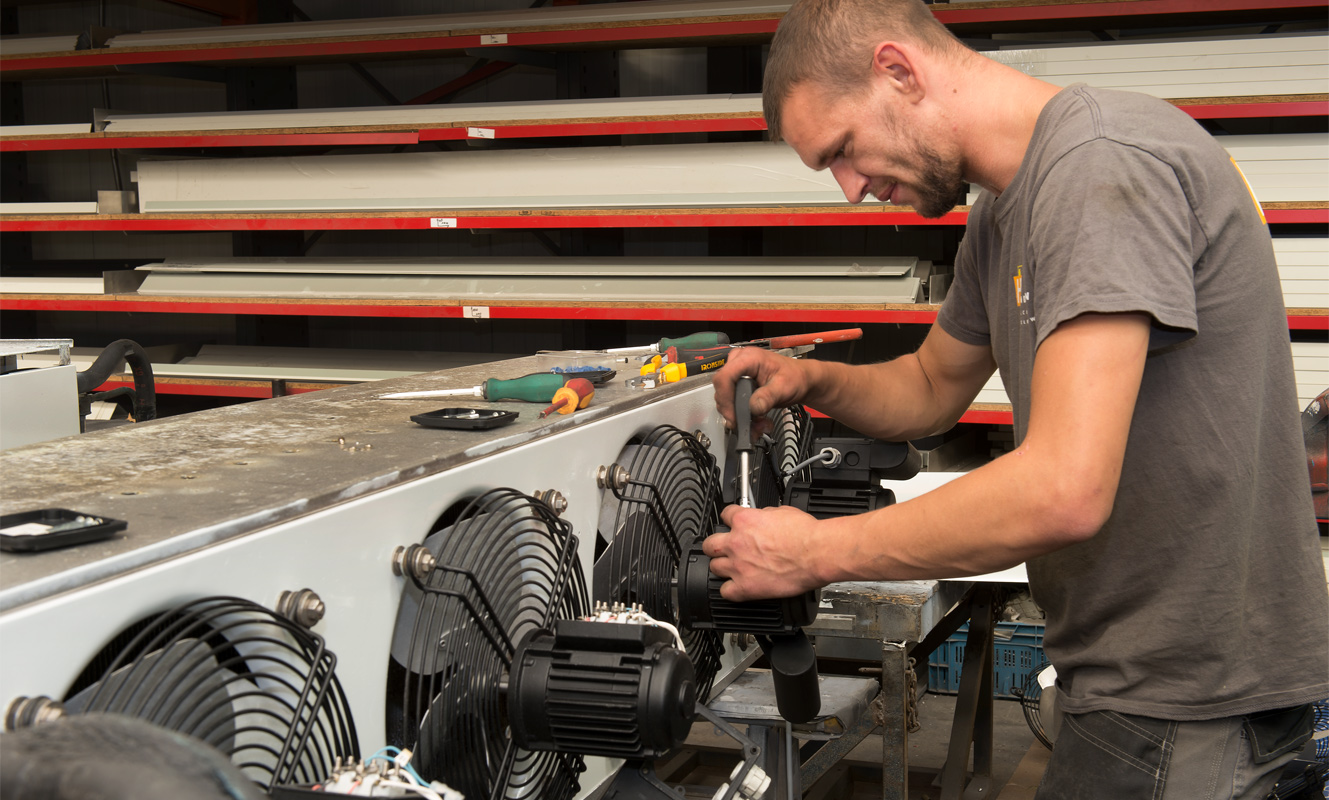 Cold room doors – save valuable energy
Cold room doors are essential for the sustainable operation of a cold room. We can advise you on which refrigeration door best suits your cold room to prevent the loss of precious cold air. We always take the dimensions of the door into account, and help you with automation options for opening and closing the door. These doors save energy, which saves you more money in the long term. We keep used cold room doors in stock, and these can be delivered and fitted relatively quickly.
We can supply and install different cold store doors, both new and used as:
Hinged doors
Sliding doors (automated)
Speed roll doors
Overhead doors
Swing doors
Strip walls/curtains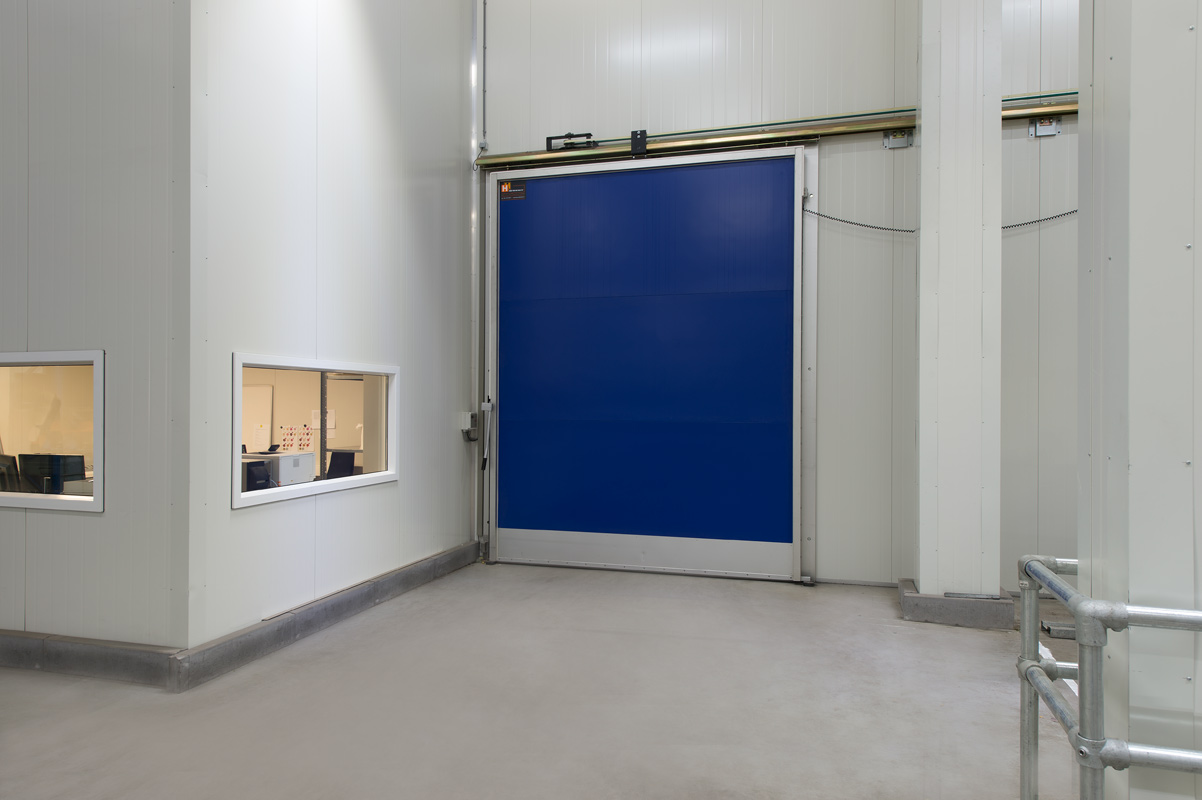 Cooling facilities & cooling installations
Setting up an entire cooling facility? Or looking for a specific cooling installation for your cooling facility or cooling room? Once again, Hans van de Meijs is your specialist. We have a great deal of experience with building entire customized cooling facilities and cooling installations for various industries. We also stock new and used cooling installations and sandwich panels for these types of project.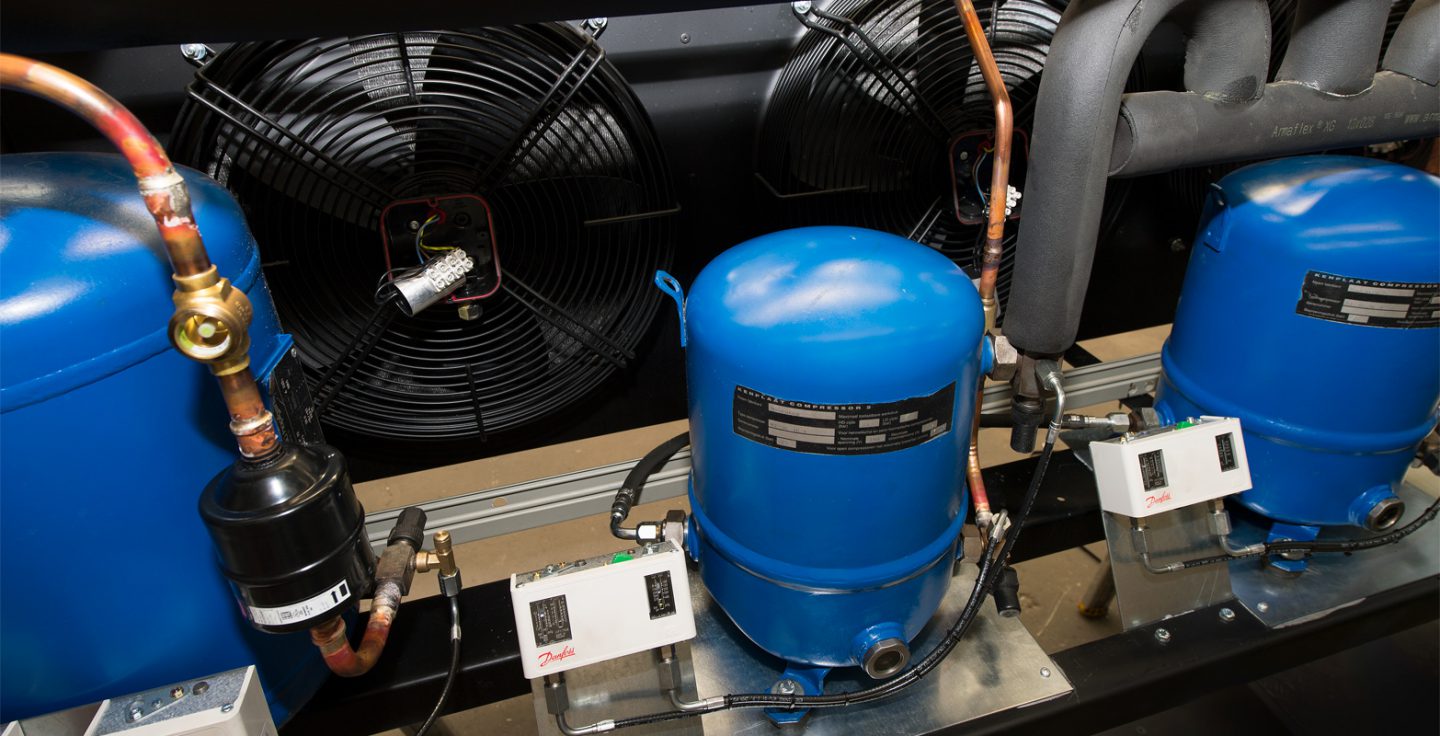 Freezer rooms
We also build freezer rooms, and handle all the 'extra' elements that relate to freezer rooms, compared with standard cold rooms. Freezer rooms require an insulated floor and need to be completely air-tight to prevent icing. We can provide the full range of work and materials for building freezer rooms.